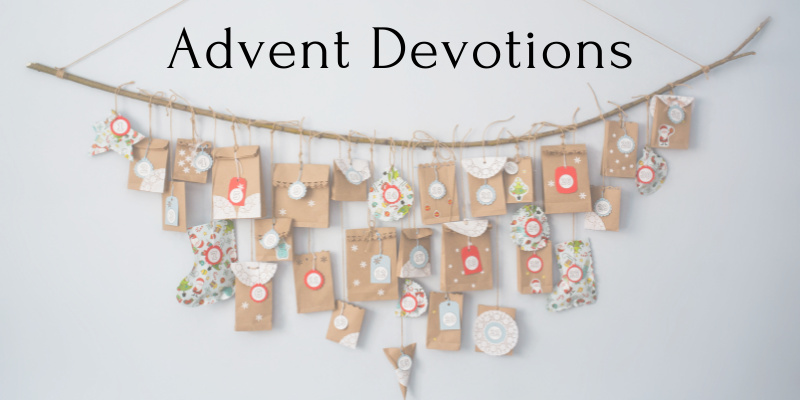 Wednesday, December 22
"His mercy is for those who fear him
from generation to generation.
He has shown strength with his arm;
he has scattered the proud in the thoughts of their hearts.
He has brought down the powerful from their thrones,
and lifted up the lowly;
he has filled the hungry with good things,
and sent the rich away empty.
He has helped his servant Israel,
in remembrance of his mercy,
according to the promise he made to our ancestors,
to Abraham and to his descendants forever."
Luke 1:50-55
I was recently in the car singing along to one of our local stations when "O Holy Night" came on the radio. I faithfully belted out the lyrics of the first verse and chorus, and I quickly realized that I did not know the rest of the song. So, I listened.
Have you ever listened to the rest of the lyrics of "O Holy Night"? I mean, have you ever actually listened to the lyrics of this beautiful song?
I, for one, never knew these words existed: "Truly He taught us to love one another; / His law is love and His gospel is peace. / Chains shall He break, for the slave is our brother, / And in His name all oppression shall cease," and it continues.
Wow. Do you ever hear a song and have the lyrics jolt you? These words from "O Holy Night" transformed the message of the song for me, reminding me that this beautiful melody of one of my personal favorites carries with it a call for God's justice and peace to prevail.
I wonder if the same might not be true for us as we read these words from the young Mary. We hold on to these words of the Magnificat, and yet, we forget that this song is a call for liberation and revolution that might bring forth God's promise of justice and peace.
I believe that Advent must prepare us not just for that day we celebrate the birth of Christ, but for all the other days, what I call the ordinary days, for a way of life beyond Christmas. Advent must also prepare us for those days when we are bullied and those days when we recognize our power and privilege, for that inevitable day when we will read about another incident of horrific gun violence and that day when God's justice will finally prevail. Advent must prepare us for all those days and maybe, through it all, we can experience the peace of Christ on our hearts so that we, too, can declare God's mercy and strength that brings forth the beloved community.
Closing Prayer
Holy God, as we draw closer to celebrating the birth of Jesus, draw us closer also to your beloved community. Inspire us, we pray. Amen.
Copyright 2021 Abingdon Press • Used by permission.