St. Paul United Methodist Church has hosted the beloved Grant Park Candlelight Tour of Homes for nearly 40 years. This year, as in 2020, things look a little different – but the heart of the season is still alive with the Candlelight Tour of Joy!
2021 Grant Park Candlelight Tour of Joy
December 11-12, 2021
Hosted by St. Paul United Methodist Church
SCHEDULE OF EVENTS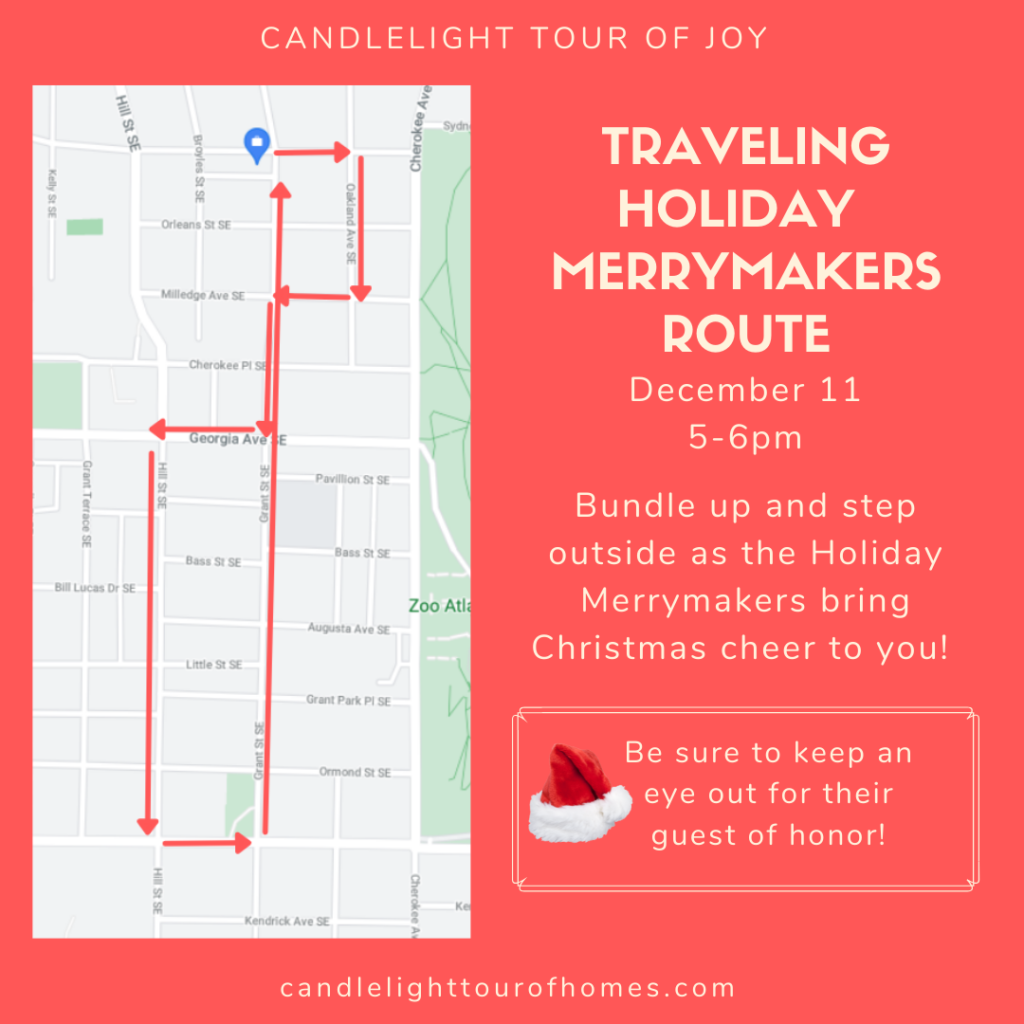 Traveling Band of Holiday Music
December 11 | 5:00 p.m.
Don't miss out on the traveling band of holiday merrymakers! St. Paul musicians and singers will leave parade-style from St. Paul UMC. We're hoping a special guest will be joining us!
Candlelight Christmas Concert
December 12 | 5:00 p.m.
The St. Paul choir will hold its annual Candlelight Christmas Concert on Sunday evening. It's always a beautiful and fun celebration.
Down at Camp BBQ
December 12th | 5:30 p.m.
Drop by St. Paul and pick up some BBQ (sandwich, chips and a drink). Cost is $10 with part of the proceeds going to St. Paul. Look for a tent on Grant Street in front of the church steps.
While many of the things we have come to know and love have been cancelled again this year, reminiscing in the joy of the season is more important now than ever. The Candlelight Tour of Joy extends the warmth of the holiday season to the neighbors of Grant Park and beyond. Happy holidays!
Thanks to our sponsors: Round Here Renovations and ParcLife Homes