St. Paul United Methodist Church
Statement on Inclusiveness and Outreach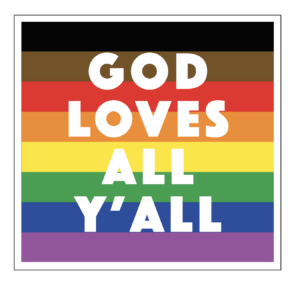 We are all children of God and individuals of sacred worth.  Our faith and purpose guide us to welcome all God's people.  Consistent with our United Methodist practice of  "Open Communion," St. Paul welcomes all who love God and the teachings of Jesus Christ and seek to live in peace with one another.
Our humility and convictions require us to affirm the inclusion of any group or individual interested in our worship, our faith and our ministry.  In line with our understanding of United Methodist theology and doctrine, particularly our understanding of grace, our congregation aspires to be a nurturing community, supporting one another in our journeys of faith.  We pray that we will be a people reconciled in God's love.
In recognition of our congregation's call to support and include all people, we choose to be a part of the "Reconciling Ministries Network," a movement committed to a witness of reconciliation and inclusiveness for all persons, regardless of race, gender, gender identity, sexual orientation, marital status, faith history, nationality or economic status.