We are looking for volunteers for a Good Neighbor Project. A neighbor on Grant Street has a front porch that is unsafe but she can't repair it herself. We are developing a work plan and schedule to remove deteriorated material, repair the porch, and make it safe to use. This is a big project and will extend over multiple days. We need lots of people of all skill levels. Please let Jeremy Varner (jeremyv@gmail.com or 404-468-8478) know if you are interested in helping or learning more.
If you can tote a piece of wood you can help a neighbor. If you are only available one of the work days you can help a neighbor. If you are a small person and can only swing a light hammer you can help a neighbor. If you aren't a St. Paul member you can help a neighbor. If you are a willing worker you can help a neighbor. Let's be a good neighbor and share God's love.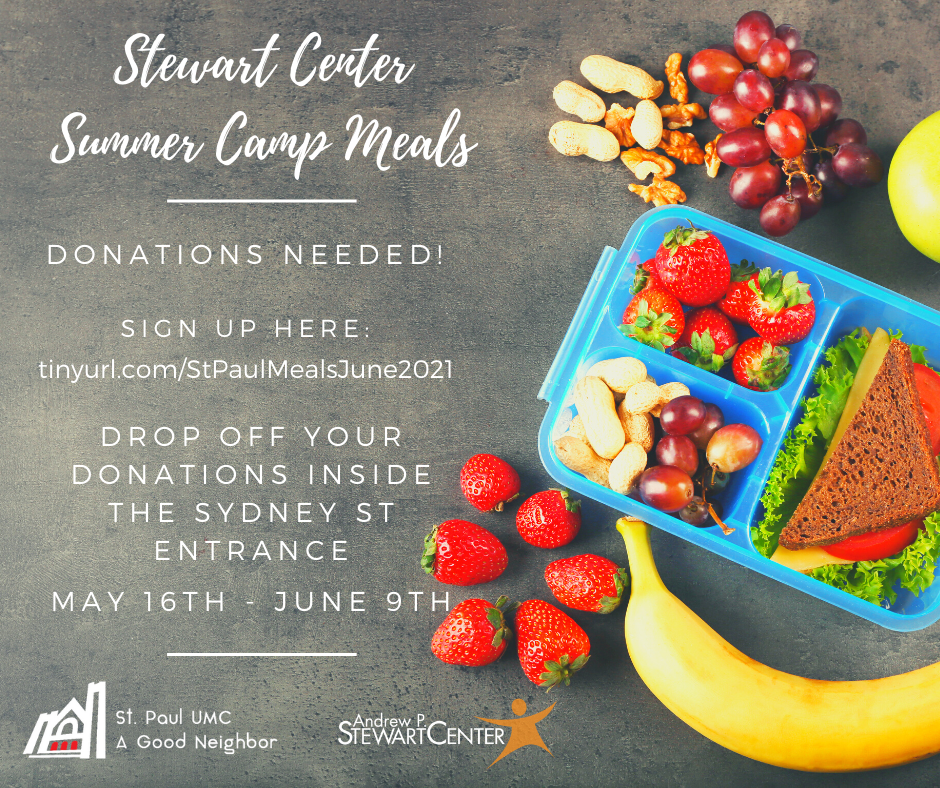 This Summer St. Paul UMC will be providing meals to campers at the Stewart Center! We will be providing Breakfast, Lunch, and Snack for 50 campers for a week…that's 250 meals a week!
Check out our donation needs to make this project a success. You can drop off donations inside the Sydney St. doors of the church. You can also donate funds to go towards this great ministry!
Needed items can be found here https://tinyurl.com/stpaulmealsjune2021